188 views
Ella Mae Morse (September 12, 1924 – October 16, 1999) was an American popular singer. Morse blended jazz, country, pop, and rhythm and blues. Ella Mae Morse was born in Mansfield, Texas, United States. She was hired by Jimmy Dorsey when she was 14 years old. Dorsey believed she was 19, and when he was informed by the school board that he was now responsible for her care, he fired her. In 1942, at the age of 17, she joined Freddie Slack's band, with whom in the same year she recorded "Cow Cow Boogie", Capitol Records' first gold single. "Mr. Five by Five" was also recorded by Morse with Slack, and they had a hit recording with the song in 1942 (Capitol 115). She also originated the wartime hit "Milkman, Keep Those Bottles Quiet", which was later popularized by Nancy Walker in the film, Broadway Rhythm. In 1943, Morse began to record solo. She reached #1 in the R&B chart with "Shoo-Shoo Baby" in December for two weeks. In the same year she performed "Cow Cow Boogie" in the film Reveille with Beverly and starred in Universal's South of Dixie and The Ghost Catchers with Olsen and Johnson and How Do You Dooo? with radio's Mad Russian, Bert Gordon. She sang in a wide variety of styles, and she had hits on both the U.S. pop and rhythm and blues charts. However, she never received the popularity of a major star because her versatility prevented her from being placed into any one category of music. The song "Love Me or Leave Me" as recorded by Morse was released by Capitol Records as catalog number 1922, with the flip side "Blacksmith Blues," which became her biggest hit. In 1946, "House of Blue Lights" by Freddie Slack and Morse, (written by Slack and Raye) saw them perform what was one of many of Raye's songs picked up by black R&B artists. Her biggest solo success was "Blacksmith Blues" in 1952, which sold over one million copies, and was awarded a gold disc. The same year her version of "Down the Road a Piece" appeared on Capitol with Slack again on piano accompaniment. Morse also recorded a version of "Oakie Boogie" for Capitol which reached #23 in 1952. Her version was one of the first songs arranged by Nelson Riddle. Morse ceased recording in 1957, but continued performing until the early 1990s at such clubs as Michael's Pub in New York, Ye Little Club in Beverly Hills, the Hollywood Roosevelt Hotel's Cinegrill and the Vine St. Bar and Grill. She appeared regularly at Disneyland for several years with the Ray McKinley Orchestra, and did a successful tour of Australia shortly before her final illness. Her music career was profiled in Nick Tosches' 1984 book, The Unsung Heroes of Rock 'N' Roll: The Birth of Rock in the Wild Years Before Elvis. She has a star on the Hollywood Walk of Fame at 1724 Vine Street. Her entire recorded body of work was issued in a deluxe box set by Bear Family Records. As Morse's musical style blended jazz, blues, and country, she has sometimes been called the first rock 'n' roll singer. A good example is her 1942 recording of the song "Get On Board, Little Chillun", which, with strong gospel, blues, boogie, and jive sounds as a genuine precursor to the later rockabilly/ rock 'n roll songs.
Her records sold well to both Caucasian and African-American audiences. As she was not well known at the time of her first solo hits, many people assumed she was African-American because of her 'hip' vocal style and choice of material. Morse had six children from two marriages, as well as several grandchildren and great-grandchildren, and an estranged sister named Flo Handy, who was also a singer. In 1999 Morse died of respiratory failure in Bullhead City, Arizona, aged 75.
Read more on Last.fm
. User-contributed text is available under the Creative Commons By-SA License; additional terms may apply.
Top Tracks
1
Cow Cow Boogie
2
Mr. Five by Five
3
The Blacksmith Blues
4
Pig Foot Pete
5
Forty Cups of Coffee 6
The House of Blue Lights
7
40 Cups of Coffee
8
Rock Me All Night Long
9
No Love, No Nothin'
10
Oakie Boogie
Top Albums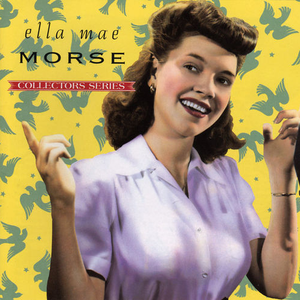 Capitol Collectors Series
tracks
The Very Best of Ella Mae Morse
tracks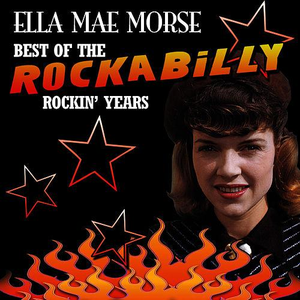 Best Of The Rockabilly Rockin' Years
tracks