180 views
Earl Bostic (April 25, 1913 – October 28, 1965) was an American jazz and rhythm and blues alto saxophonist. Bostic was born in Tulsa, Oklahoma. He turned professional at age 18 when he joined Terrence Holder's band. He made his first recording with Lionel Hampton in 1942 where he played along with Red Allen, J.C. Higginbotham, Sid Catlett, Teddy Wilson and Hampton. Before that he performed with Fate Marable on New Orleans riverboats. Bostic graduated from Xavier University in New Orleans. He worked with territory bands as well as Arnett Cobb, Hot Lips Page, Rex Stewart, Don Byas, Charlie Christian, Thelonious Monk and other jazz luminaries. He formed his own band in 1945, and turned to rhythm and blues in the late 1940s. His biggest hits were "Temptation," "Sleep," "Flamingo," "You Go to My Head" and "Cherokee." At various times his band included Jaki Byard, John Coltrane, Benny Golson, Blue Mitchell, Stanley Turrentine, Tommy Turrentine, Keter Betts, Sir Charles Thompson, Teddy Edwards, Tony Scott, Benny Carter and other musicians who rose to prominence in jazz. Bostic held his musicians to a high standard and demanded that they read music faultlessly. He was influenced by the great Sidney Bechet. John Coltrane in turn was influenced by Earl Bostic. James Moody said that Bostic was the chief influence on John Coltrane. Moody mentioned that "Bostic knew his instrument inside out, back to front and upside down." His virtuosity is documented in records such as Up There In Orbit, Earl's Imagination, Apollo Theater Jump, All On, Artistry by Bostic, Telestar Drive, Liza, Lady Be Good and Tiger Rag. Bostic was a master of the blues and he used this skill in a variety of musical settings. Although Bostic recorded many commercial albums, some notable jazz based exceptions on the King label include Bostic Rocks Hits of the Swing Age, Jazz As I Feel It and A New Sound. Bostic's King album titled Jazz As I Feel It featured Shelly Manne on drums, Joe Pass on guitar and Groove Holmes on organ. Bostic recorded the King Album "A New Sound" about one month later again, featuring Holmes and Pass. These recordings allowed Bostic to stretch out beyond the 3 minute limit imposed by the 45 RPM format. Bostic was pleased with the sessions which highlight his total mastery of the blues but they also foreshadowed musical advances that were later evident in the work of John Coltrane and Eric Dolphy. He wrote arrangements for Paul Whiteman, Louis Prima, Lionel Hampton, Gene Krupa, Artie Shaw, Jack Teagarden and Alvino Rey. Bostic's signature hit, "Flamingo" was recorded in 1951 and remains a favorite among followers of Carolina Beach Music in South Carolina, North Carolina and Virginia. Their style of Beach Music is heavily influenced by Rhythm-and-Blues music from the 40's, 50's and 60's. Bostic recorded for Cincinnati-based King Records, a small label that was well known for releasing "R and B" and Bluegrass records. In fact, the biggest star on the King label was "the Godfather of Soul", James Brown.
Bostic was also popular among R&B and jazz followers in the United Kingdom, thanks to his records that were released on the Parlophone label. Bostic died from a heart attack in Rochester, New York, while performing with his band in 1965. His widow, Hildegarde, was still living in San Francisco as of the mid-1990s.
Read more on Last.fm
. User-contributed text is available under the Creative Commons By-SA License; additional terms may apply.
Top Tracks
1
Flamingo
2
Jungle Drums
3
Harlem Nocturne
4
Moonglow
5
Sleep
6
Cherokee
7
Tuxedo Junction
8
Up There in Orbit
9
Mambostic
10
Don't You Do It
Top Albums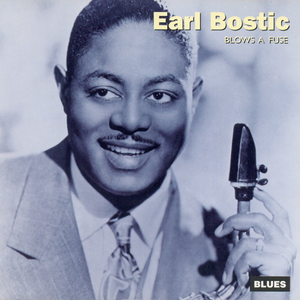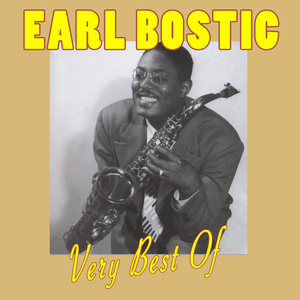 The Very Best Of Earl Bostic
tracks