202 views
Big Jay McNeely (Cecil James McNeely, Watts, Los Angeles, California, U.S., April 29, 1927 - September 16, 2018) was an American rhythm and blues tenor saxophonist. McNeely was inspired by Illinois Jacquet and Lester Young. He teamed up with his older brother Robert McNeely, who played baritone saxophone, and made his first recordings with drummer Johnny Otis, who ran the Barrelhouse Club that stood only a few blocks from McNeely's home. Shortly after he performed on Otis's "Barrel House Stomp", Ralph Bass, A&R man for Savoy Records, promptly signed him to a recording contract. Bass's boss, Herman Lubinsky, suggested the stage name Big Jay McNeely because Cecil McNeely did not sound commercial. McNeely's first hit was "The Deacon's Hop," an instrumental which topped the Billboard R&B chart in early 1949. The single was his most successful of his three chart entries. Thanks to his flamboyant playing, called "honking," McNeely remained popular through the 1950s and into the early 1960s, recording for the Exclusive, Aladdin, Imperial, Federal, Vee-Jay, and Swingin' labels. But despite a hit R&B ballad, "There Is Something on Your Mind," (1959) featuring Little Sonny Warner on vocals, and a 1963 album for Warner Bros. Records, McNeely's music career began to cool off. He quit the music industry in 1971 to become a postman. However, thanks to an R&B revival in the early 1980s, McNeely left the post office and returned to touring and recording full time, usually overseas. His original tenor sax is enshrined in the Experience Music Project in Seattle, and he was inducted into The Rhythm & Blues Hall of Fame. In 1989, Big Jay McNeely was performing at the Quasimodo Club in West Berlin the night the Berlin Wall came down, "and Cold War legend has it that Big Jay McNeely blew down the Berlin Wall in 1989 with his earth-shaking sonic sax torrents outside the Quasimodo Club in West Germany". Big Jay McNeely regularly performs at the International Boogie Woogie Festival in The Netherlands, and recorded an album with Martijn Schok, the festival's promoter, in 2009. The album is entitled Party Time, and one track from the album, "Get On Up and Boogie" (Parts 1, 2, and 3)", is featured on the vintage music compilation This is Vintage Now (2011). The honkers were known for their raucous stage antics and expressive, exhibitionist style of playing. They overblew their saxophones and often hit on the same note over and over, much like a black Southern preacher, until their audiences were mesmerized. The style began with Illinois Jacquet's lively solo on Lionel Hampton's smash 1942 hit "Flying Home." Jacquet refined the honking technique in 1944 on the first Jazz at the Philharmonic concert in Los Angeles. Among the other saxophonists who started having honking hits in the late 1940s were Hal Singer (with the number one R&B hit "Cornbread", Lynn Hope, Joe Houston, Wild Bill Moore, Freddie Mitchell, and many more. McNeely was credited with being the most flamboyant performer.
He wore bright banana- and lime-colored suits, played under blacklights that made his horn glow in the dark, used strobe lights as early as 1952 to create an "old-time-movie" effect, and sometimes walked off the stage and out the door, usually with the club patrons following along behind. At one point, in San Diego, police arrested him on the sidewalk and hauled him off to jail, while his band kept playing on the bandstand, waiting for him to return. The honking style was fading somewhat by the early 1950s, but the honkers themselves suddenly found themselves providing rousing solos for doo wop groups. McNeely died in September 2018.
Read more on Last.fm
. User-contributed text is available under the Creative Commons By-SA License; additional terms may apply.
Top Tracks
1
Deacon Rides Again
2
There Is Something On Your Mind 3
The Deacon's Hop
4
Nervous Man Nervous
5
Get On Up and Boogie (Parts 1, 2, and 3) 6
Deacon's Hop
7
Nervous Man, Nervous
8
Real Crazy Cool
9
Rock Candy
10
All That Wine Is Gone
Top Albums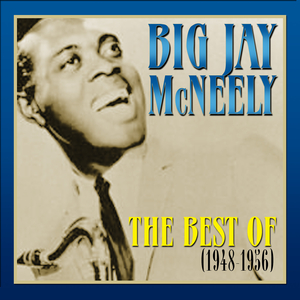 The Best Of (1948-1955)
tracks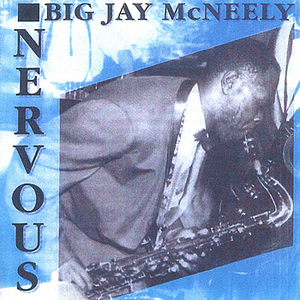 Live at Birdland: 1957
tracks